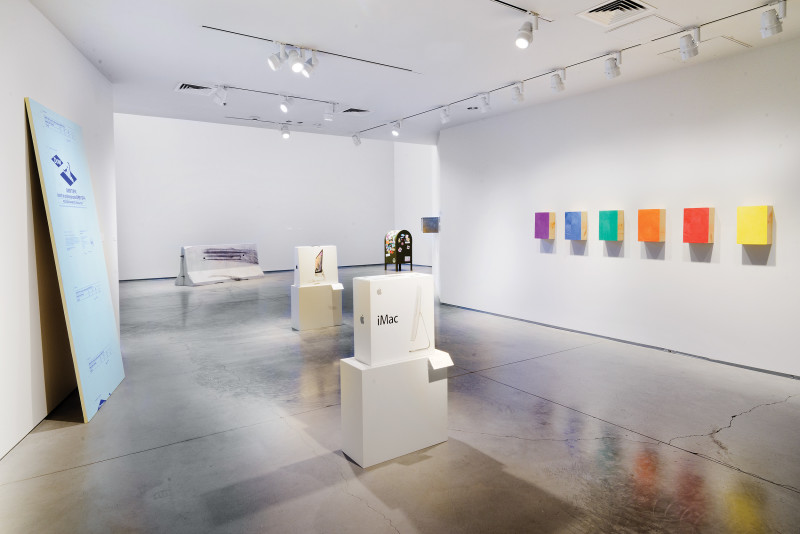 Tens of thousands of galleries across the globe, representing hundreds of thousands of artists, deal art everywhere from Düsseldorf to Dallas. You can bid on a painting at auction from your iPad in your PJs. To say there is a lot of art at your fingertips is an understatement.
So while it is perhaps easier than ever to buy a work, navigating the commercial art world is understandably daunting for the inexperienced collector. How does one go about finding their taste? What separates true quality from the hype? What potential pitfalls should one watch for when stepping out into the vast world of collecting? The answer will be different for everyone, but here are a few key points to remember.
Be Patient
Rule number one is take a deep breath and be patient. "The point of departure has to be knowing yourself," said Michael Phillips Moskowitz, 37, who only began amassing his collection in earnest roughly three years ago. Scott Nussbaum, head of 20th-century and contemporary art in New York for Phillips, recommends asking yourself why you're going to collect, and what you look for in an artwork. "Do you want to live with objects that challenge you intellectually? Do you want to live with objects that inspire you? That are decorative? Once you get a good understanding, it helps you focus," he said.
Moskowitz said that if he could go back in time and tell himself anything, it would be to preach patience. "I hit the art market at its high water mark," he said. "There was just irrational exuberance. People were spending indiscriminately, they were spending foolishly, and they were spending in haste. And that combination is never good." If you want to buy an artist, maybe wait a season and see how they hold up in a year—not just financially, but also if they "hold up" emotionally as you become more experienced and discerning. Waiting will help you learn if your gut instincts—or the advice of an advisor—are right and worth following.
To read more from Artsy, click here.